WMS (Warehouse Management System) aims to manage the movement of storage materials within a warehouse . WMS generally consist of the associated transactions including shipping, receiving , put away and picking. WMS also control and monitor the flow of products in warehouse , It involves the physical warehouse infrastructure , tracking systems and communication between product stations.
Odoo WMS is open source warehouse management system. This only cost for services , no license fee. Odoo WMS is revolutionary double entry inventory management system.
Following are some enhanced , beautified features of Odoo WMS:
1. Beautiful New Gamification Dashboard Of Warehouse Management Module . Here you get information of "All Operations" according to your preference . Here you can create your dashboard according to your preferences.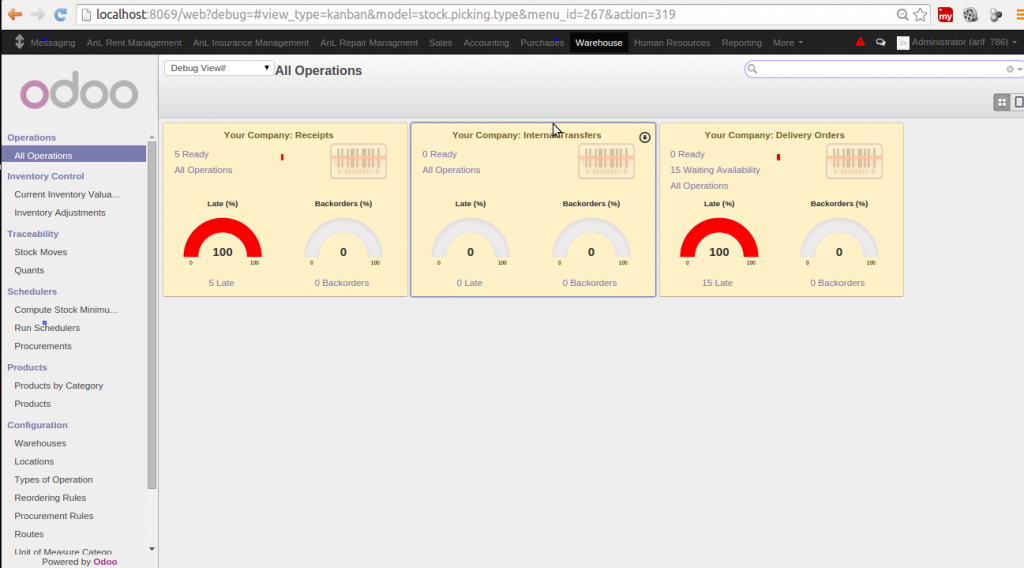 2. Picking Wave Add-on help you to grouping your picking and processing them in batch, Trip assignation. This is efficient picking management solution.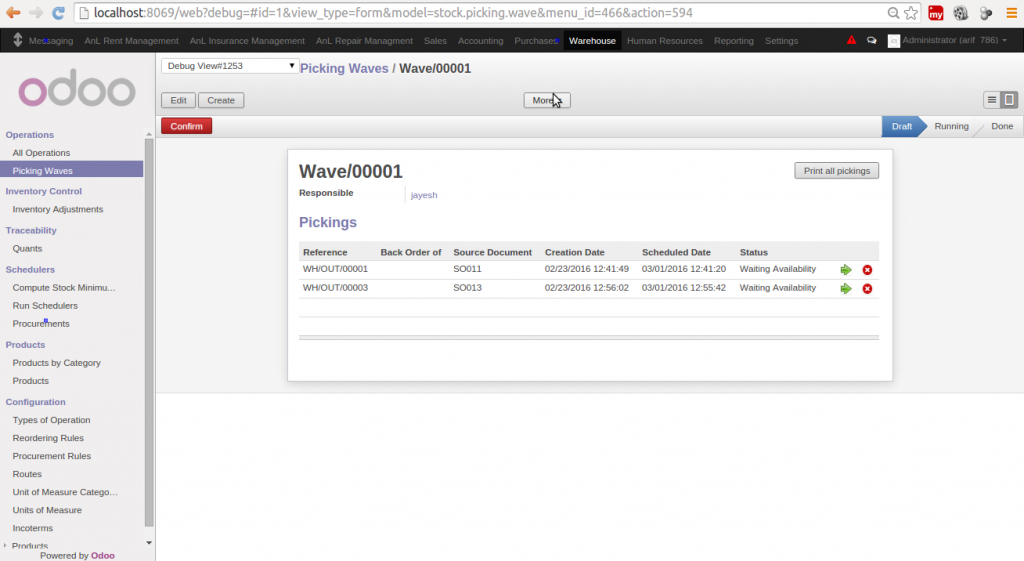 3. Enhance Trace-ability by serial numbers , by date of expiry , by packaging etc.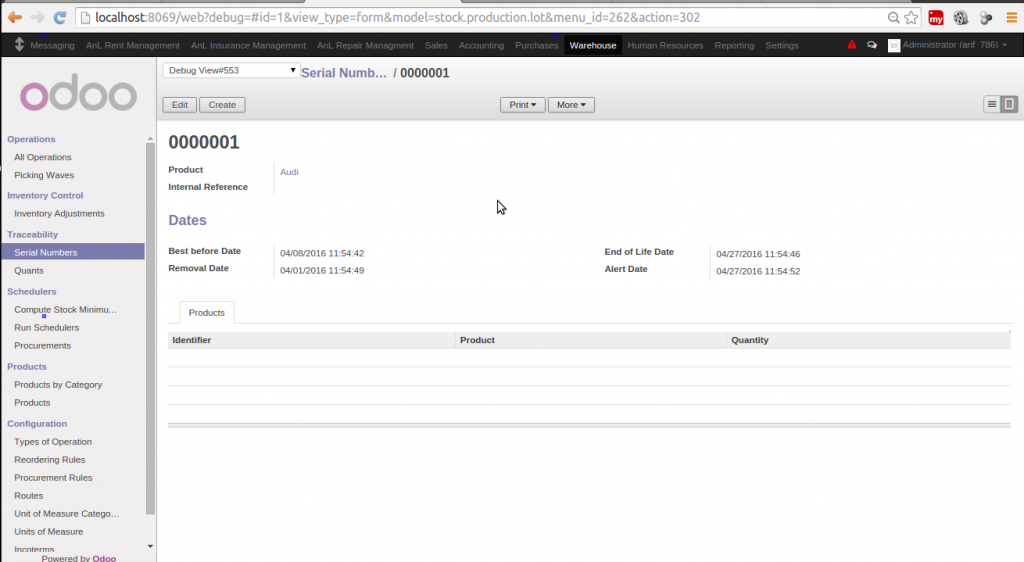 4. Integrated with Accounting. Generate accounting entries on per stock movement. This allow to configure inventory valuation on products and products categories.
5. Invoicing on Delivery Order . This allows to automatically launch invoicing wizard, if the delivery to be invoice when we send and deliver goods.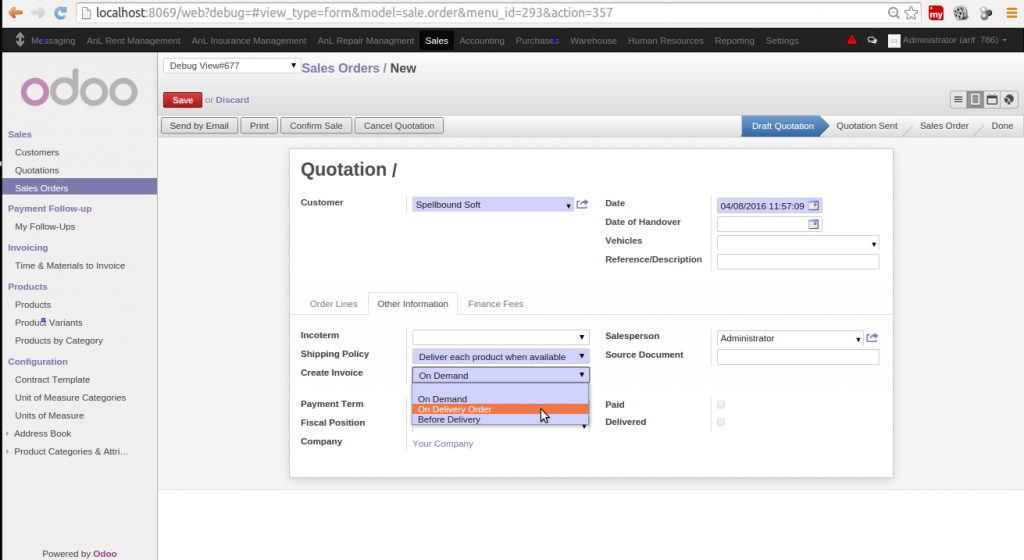 6. Landed Cost Management.  (The total cost of goods that shipped to a location is consist of  price of material , fees of shipment, port fees, taxes or custom duties etc.)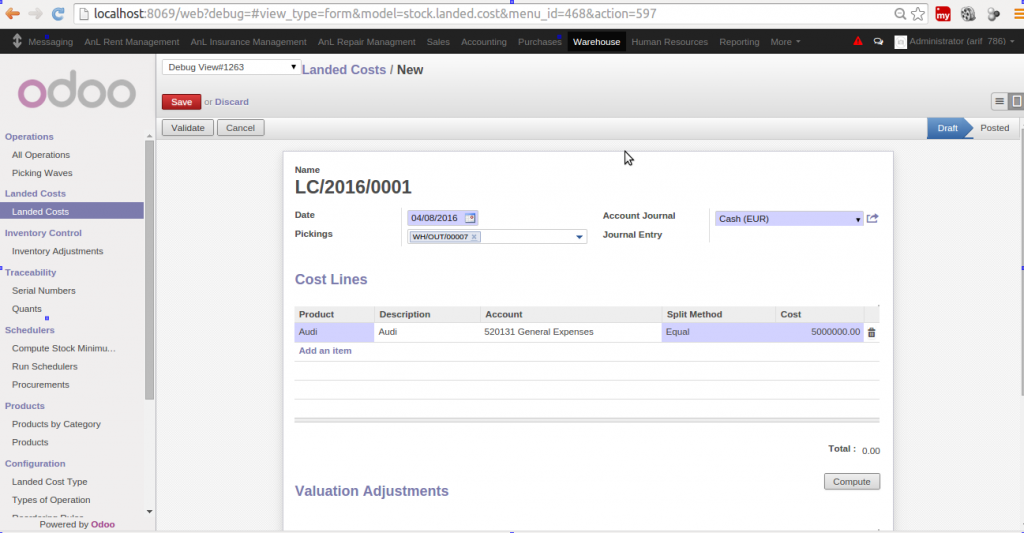 7. Efficient and effective procurement management which generate real time procurement . Allows just in time computation of procurement orders.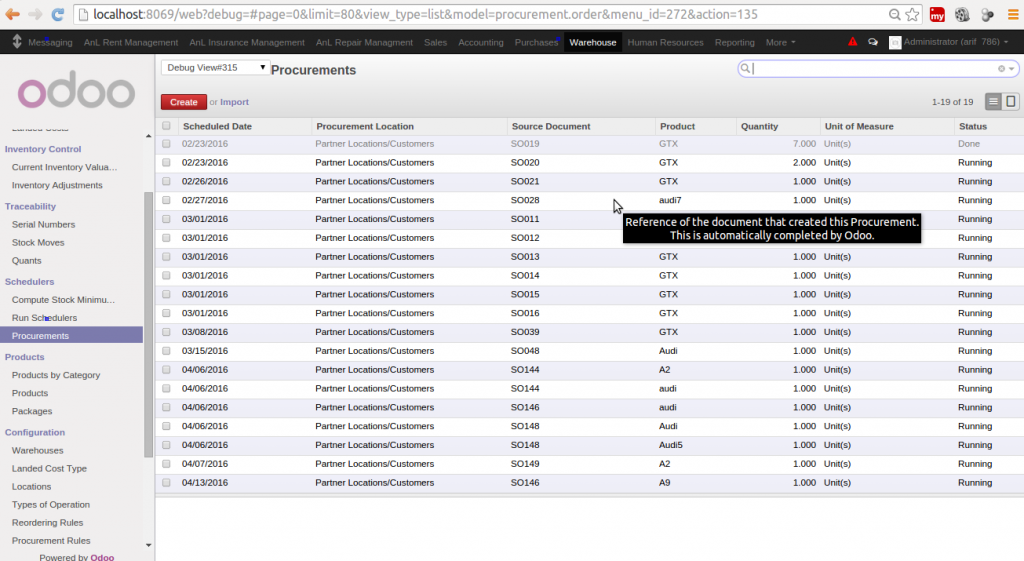 8.Manage internal & external locations, customers, suppliers or manufacturing inventories with Odoo WMS multi-Warehouse Management concept which depends on hierarchical location structure.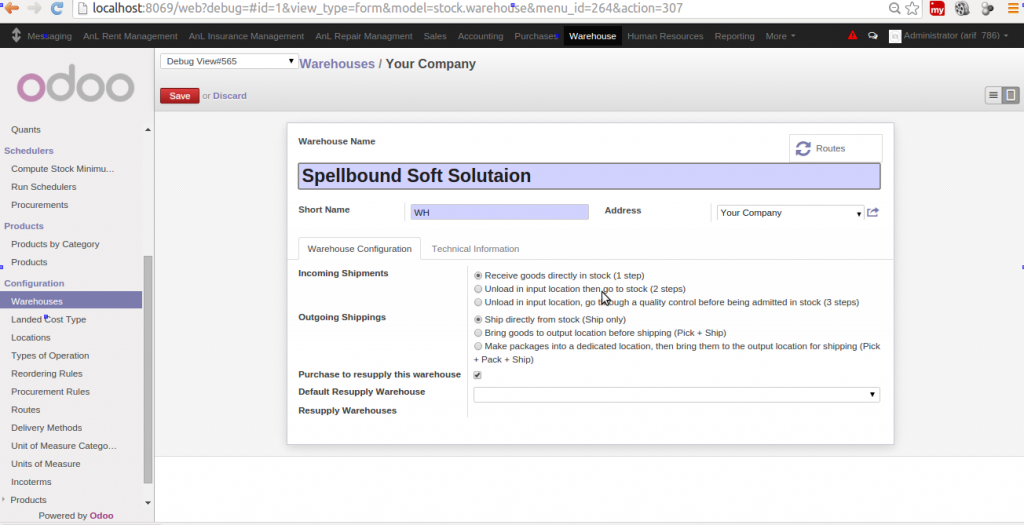 9. Allow you to manage claims on deliveries and add link to delivery order for the same and efficient tracking.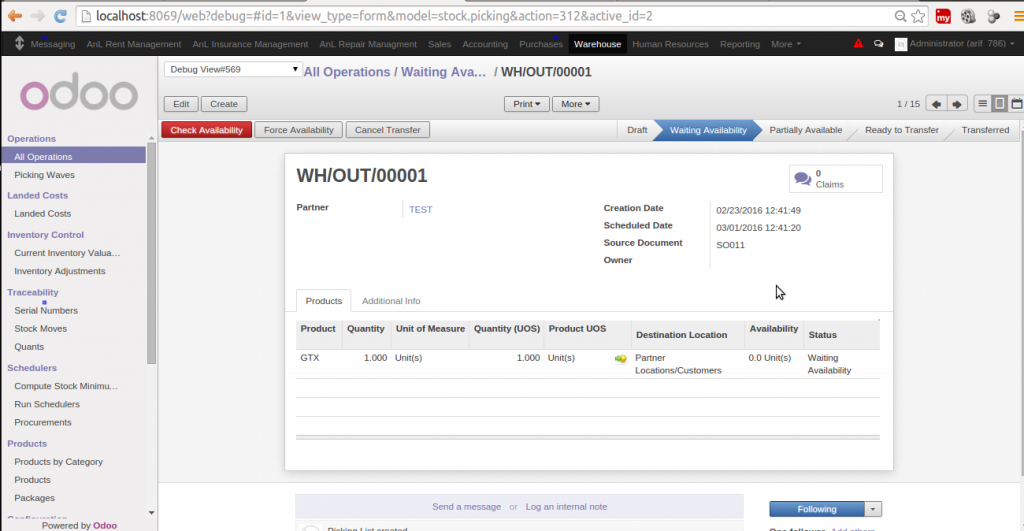 10. You can create drop shipping routes and can add more complex tests through drop ship module.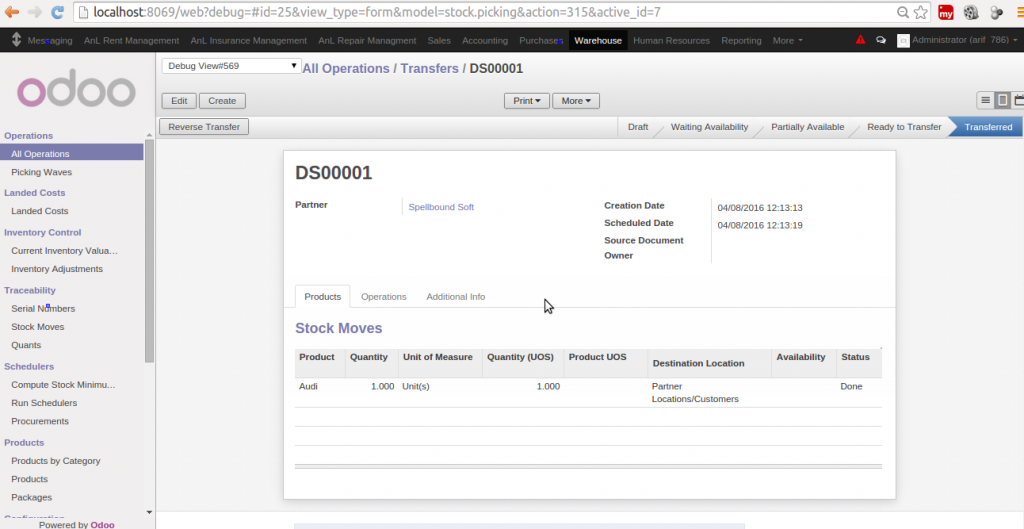 Feel Free to consult regarding OpenERP (ODOO) .
Enjoyeee………………..